I can't find word in any language to describe the return leg of FC Barcalona and AC Milan today. Thanks to DVR and being in the US (where soccer results won't bombard you), though I had to watch it delayed, it was no less excitement then watching it in real time.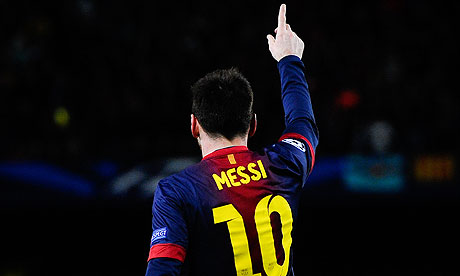 "What a privilege it is to watch such an incredibly talented player" as one of the commentator praise in awe. It is so true. The best player by miles, since the sport was professionally played with proper rules. Messi ruled this game, and the 10 defenders could not close him down.
It is humbling when you think of it. Everyday history is being written in front of your eyes. Things you can actually tell to your future generation. It's not just statistic. You can't relive it by watching a few games here and there, or through clips. I am actually living in it. That's the mind blowing part. It is awesome.